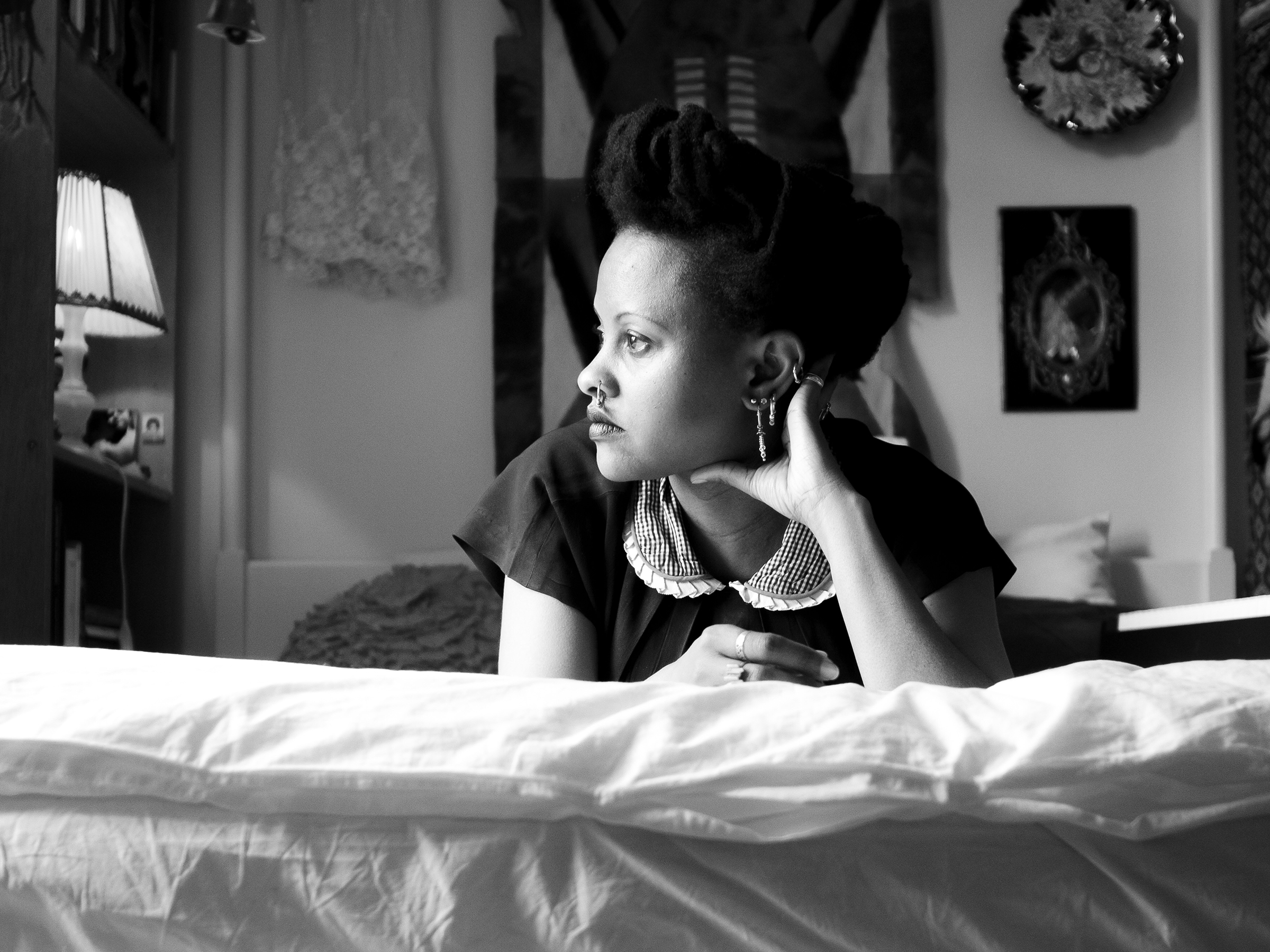 Nomzi Kumalo is celebrating 7 years sober with the release of her critically acclaimed début single, "The Truth". She is open about her turbulent past that has shaped her artistic voice. – My music comes out without filters.
Name: Nomzi Kumalo
New release: The Truth (Singel)
TONO member since: 2015

Who is Nomzi Kumalo?
Once upon a time, long, long ago, but not such a long time ago, I embarked on an adventure that I had not signed up for. When looking back, it was in fact a perilous journey. I consider myself blessed to have made it through to the other side and be able to share the adventure and cautionary tale with you, poem by poem, song by song.
I was born with a sweet tooth and a deep yearning to sing on stage. I love being with horses and find dogs to be too unpredictable. A singer, songwriter, poet and painter of emotions, I write soul, neo-soul and pop songs about love and resilience. I am celebrating 7 years sober with the release of my critically acclaimed début single, "The Truth", under my own record label, Kumalo Records.
I understand and speak English, Norwegian, French, Xhosa, Zulu, Swedish and Afrikaans, and in that order. My father, Mhambi Moss Kumalo, is Zulu, originating from Kimberley and my mother, Mandisa Primrose Sogoni Kumalo, is Xhosa, a native of East London, in South Africa. I come from the lineage: Mntungwa, Mbulazi, Mzilikazi, kaMashobane…
We grew up hearing isiXhosa at home but us siblings, Zanele, Zodwa and Kholeka, defiantly spoke English back to our parents. I have been putting together the pieces of my life to find out how I ended up in Norway. What is important is to release my music. Let life and love flow through me.
Read on my Website: https://nomzikumalo.com
Listen on HearNow: https://nomzikumalo.com/hearnow/
See on Instagram: www.Instagram.com/Nomzikumalo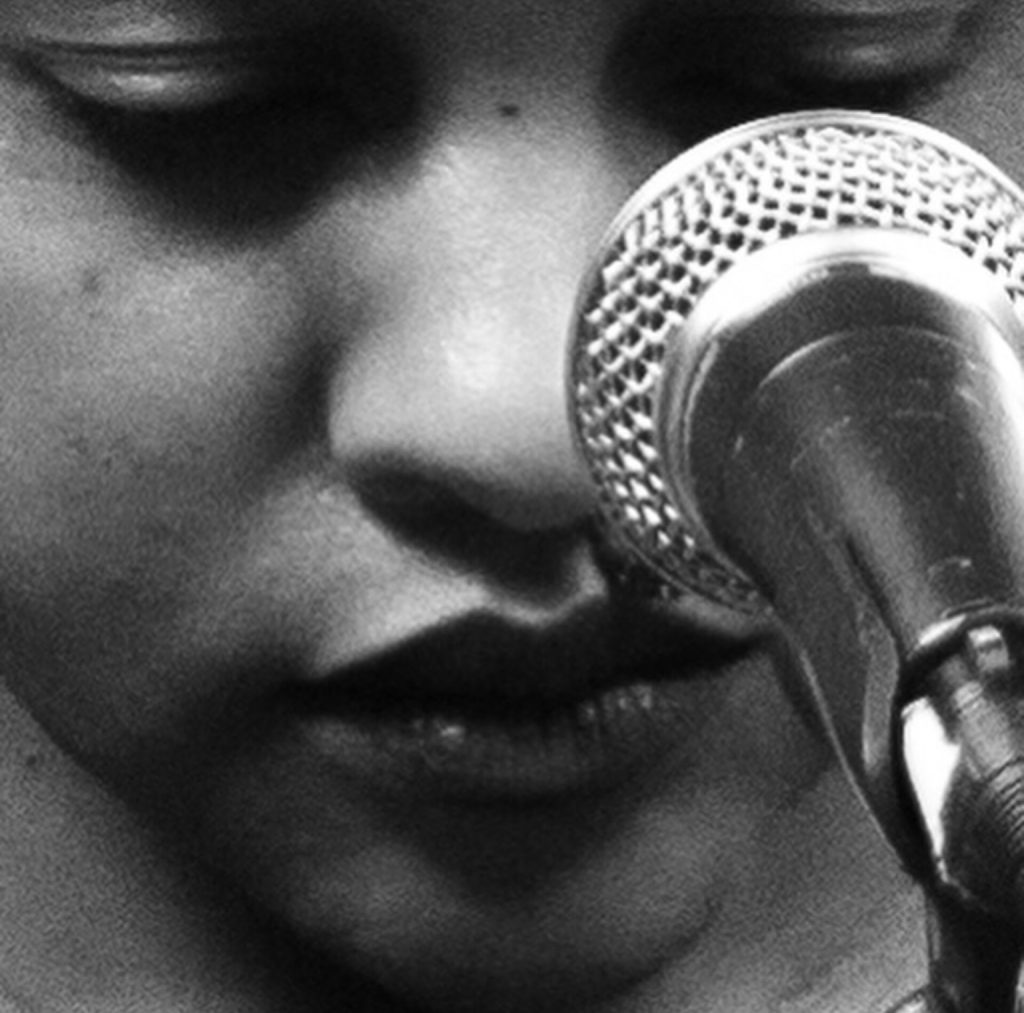 Tell us about your musical background?
Goodness, my musical background is so rich! I can't imagine how I ever took so many experiences for granted. There are so many different elements that have influenced my musical education. For example, after my fifth year of studying Fine Art and art history, I continued working as a professional visual artist; painting and then exhibiting my work. So, it's the form in which I express my artistry that has changed over the years.
My grandfather, Ross Griffiths Mtolwana Sogoni, was a classical pianist, and I loved to wake up to the sound of him playing the piano whenever he would come to visit us. Once, my father surprised us with a beautiful, new, upright piano, sadly, none of us took to it. However, going to church as a little girl, sitting in the pews, well before my feet could touch the ground, I would quietly observe and listen to the swaying congregation sing in unison and harmonise. One of the main reasons why I went back to church was to be able to sing hymns with other people. I love singing with others.
I went to an all girl's Catholic private school where we sang from our hymn books every morning, and I was in the school choir up until I was 18. It's no surprise that in the early months of my sobriety, one of the first songs to suddenly come out of my spirit was the hymn, "Amazing Grace". A song which I had heard so many times before in my childhood, but this time it almost brought me to my knees when I recognised myself in the lyrics:
Amazing grace, How sweet the sound
That saved a wretch like me
I once was lost, but now am found
T'was blind but now I see…
– John Newton.
You see, since the language in my physical body and DNA is Xhosa, it took a very long time to connect English to my heart. Which is probably one of the reasons why it took that much longer to connect myself to the tangible world, and thus be able to earn the priviledge to express myself, unfiltered, as an artist.
– My grandfather, Ross Griffiths Mtolwana Sogoni, was a classical pianist, and I loved to wake up to the sound of him playing the piano whenever he would come to visit us. 
You've been on quite the journey. From South Africa to France and on to Noway. How has all of this influenced your musical identity?
The journey allowed me to be without community, without family, without childhood friends, without a familiar culture, without a familiar language and without tangible references . It taught me how to make other connections with my soul and to discover the meaning of family, community and social living, for myself. I gained the space and time to learn how to build my songs by using my musical vocabulary and library in a unique way.
Your name, Nomzi, translates to «home» in the language isiXhosa. Where do you feel your home is today? To what extent do you does your South African herritage inspire your music?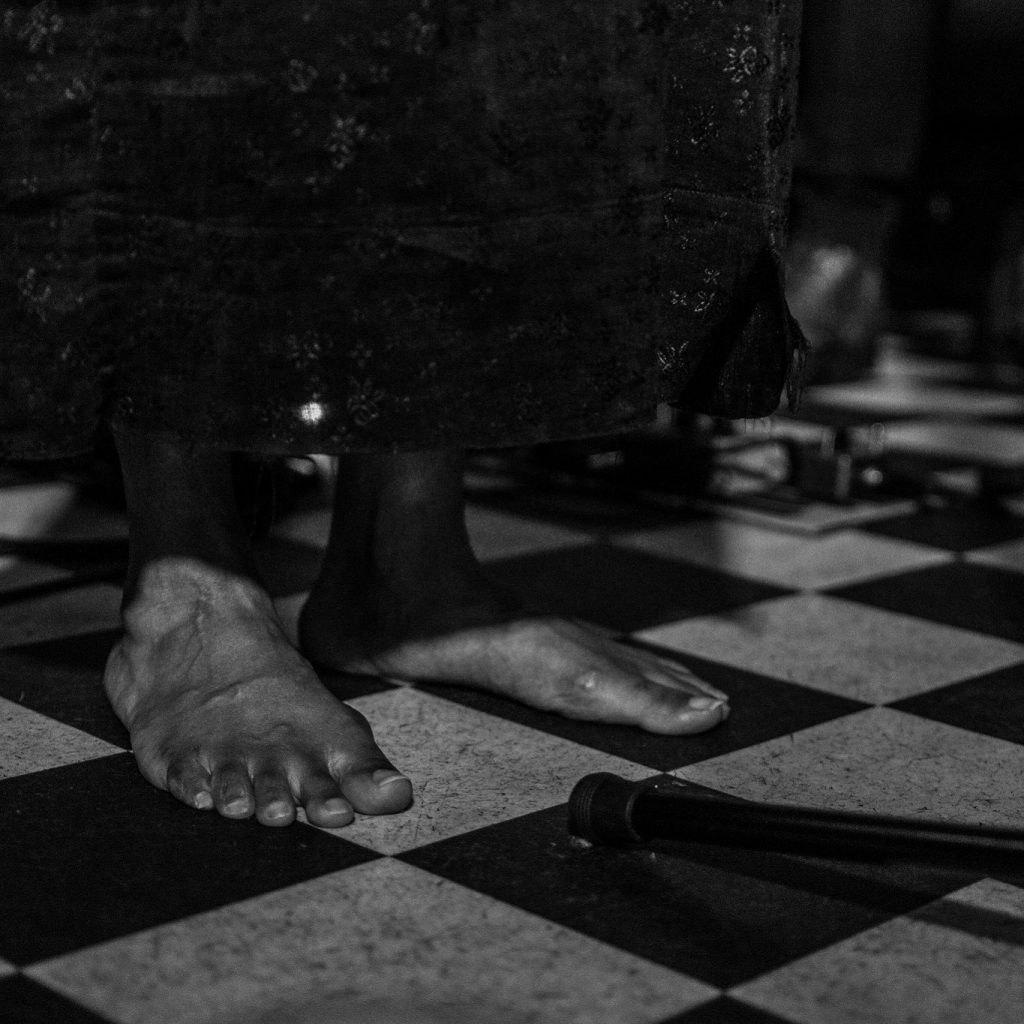 Yes! My grandfather gave me my name, as though he knew how much I would come to need it where I was going. Intuition, I reckon. Home is anywhere and everywhere that I recognise my soul.
I am not the first to say that music is very much a spiritual thing, and I believe that it is. It goes back to my childhood; we sang together to connect with one another on a higher frequency. Even funerals were filled with singing and harmonising, where literally the whole village would gather to sing, pray and eat together for week long wakes. I don't believe that there is anything more sacred, comforting and healing than singing together with others like that. A way of accompanying, pain, which is a process whereby my music takes its roots from.
You're open about addicition and a turbulent past? How does this influence you? can music be a path towards change?
Ahh, that is because I am ready. I had to learn to reinterpret my past. When growing up, I internalised all the threatening messages that were telling me that it was not safe to be openly honest about my intimate thoughts and feelings. Getting lost in my thoughts and feelings was such an intense and dizzying state to live in. Booze and cigarettes became a way of muffling the noise.
As an adult, musician and artist, I have had to learn how to witness and acknowledge intense thoughts and feelings without identifying as them. But rather, channel the energy to make music and art. So, without those distractions, I have , I have nowhere to hide. So my music comes out without filters.
Um… Have you noticed how music alters your mood?
On November 4 you released your single «The Truth». What is the song about?
I did not want to take responsibility for my own decisions so I filled up my life with people and things that literally muffled my senses. "The Truth", lyrically speaking, is me, having a date with myself, waiting for someone to show up to save me from my miserable life. But nobody is coming to save me. Because it is me that has to show up.
You wrote the song back in 2008, before you launched your music career. Has the meaning of the song changed since then?
The thing is, I have to respect that things happen in the time that they are meant to. So when my life was falling apart and the illusions that I had built around me were collapsing, I wrote down words. Deep down, I knew what the truth was but I had made accepting it, almost impossible. I was using every ounce of my being to maintain a false reality.
What I did not understand or appreciate, back then, is that I am a songwriter. So, um… No. The essence of the song has not changed, but the bridge of the song came out in 2015. About three years after rehab. Finally, my own company had become my refuge:
Once again, I'm alone
Once again, I hear me
Once again, I live
My truth
What was the spark that inspired you to start writing music?
It was the loneliness of not being allowed to fully experience my life as a young girl that inspired the first song that I ever wrote. I was grieving the loss of a safe place to express my inner, Nomzi Kumalo, world.
By the time that I got myself clean, as a young adult, I had to face the damage that I had done. And one of the hardest parts about being sober was to forgive myself and others, each and every single day, until the deep sorrow and feelings of remorse and grief subsided. This critical period came with personal challenges that were so painful that I was forced to figure out a creative, congruent and constructive way to express what I was going through.
One cold and desperately dark December night, my poetry blog came into being. Writing and posting poems, every Monday, became the only way to prove that I was choosing love. The practice of taking my words and craft seriously was what sparked my hungry search for old texts that I had written and melodies that I had recorded. And ever since that bittersweet night, it is thrilling to be able tap into that current.
How and where do you write?
My songs can come out in the middle of grocery shopping! I stop what I am doing and press record on my phone and sing. These songs do not wait for me (giggle)
We already know all the problems, so I am a picky consumer. I am inspired by the resilient human spirit and any material that inspires me to love. At best shows me how to do so.
Do you have gear or tools that are essential in the writing process?
My voice and a recorder. A pen and something to write on.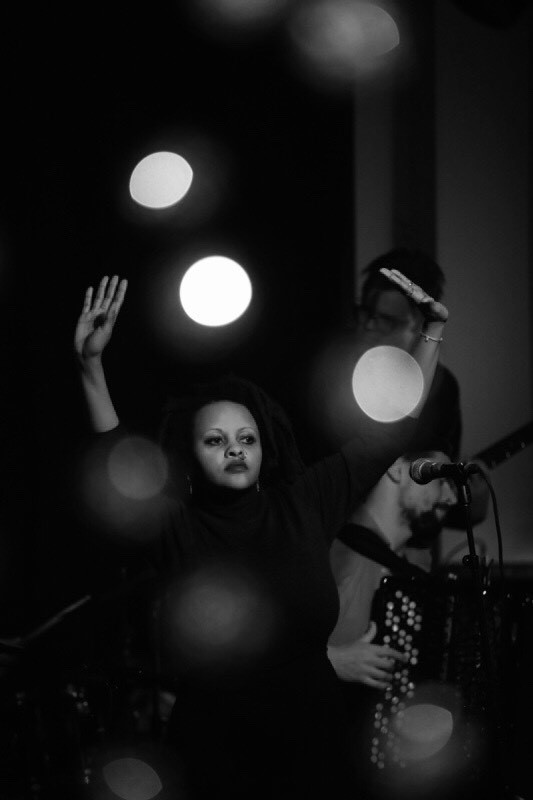 February 26, 2020, you're putting on a release concert at Herr Nilsen in Oslo. What can the audience expect?
#buzz #thetruth #soul #pop #melodrama #laughter #earthyvocalidentity #newband #celebratelife
An observant audience member recently told me that I have a quirky way of conscious streaming my anecdotes, on stage. So there is something for everybody!
When can we expect to hear new music from Nomzi?
Watch out for my next single which is out towards the end of winter!
What's the highlight of your career, so far?
OmG! There are so many! OK, let me share the most recent career highlights then:
The honour and pleasure of working with Brian Vibberts, the 6x Grammy winning producer and audio engineer, as well as Joe Bozzi, a multi Grammy winning mastering engineer, all the way from Hollywood, California!
When my single, "The Truth", premiered on South Africa's national urban and contemporary radio station, Metro FM, the night before it dropped. I surprised listeners with my first ever live interview, all the way from Oslo, by none other than the South African media icon, Nothemba Madumo. Apparently, I screamed but do not remember doing so (giggle).
When I was at home with my son, Zhau, with friends and listeners out there in Norway and the world, hearing my song premiere on national radio in Norway, with my first Norwegian radio interview by Ole Sven Engelsvold, on NRK P2. That was moving and big!
I am so grateful for the tremendous and passionate response from my listeners, and to those both near and far who support my music. Such exciting times!
Can you share your strongest musical experience as a listener?
It would have to be, discovering Bob Dylan's music for myself. I was in rehab then. In my spare time, in my cocoon of a room, with a single bed and a desk. Wanting to find out what the obsession was (especially amongst the menfolk out here in Norway). I listened through all of his albums. I was blown out of my tree!
To finish up – Do you have any Norwegian music tips for us?
I am not listening to a lot of music or following any new artists for now, however, here are a few songs that I love, when I hear them:
Boy Pablo – Everytime
Jakob Ogawa – Sunshine Girl
Astrid S – Emotion